Our Leadership
RDCL Leadership consists of a blend of experience and youthful dynamism bringing together a unique value proposition for old and prospective customers. This experience combine with deep understanding of local and international markets, is responsible for strategic direction and is set to take RDCL into a different level in Myanmar Market.
Company CEO
Mr. B.S.Rao
Mr. Rao is a qualified Chartered Accountant from India and is fulltime based in Myanmar since 1998 . He is having 3 decades of working Experience of which almost 2 decades in Myanmar. His core area is Finance and Management. During the Year 2006 he promoted RDCL. He has significant hold over products and distribution network in Myanmar. His wide contacts have helped company to source and market the quality products. His active participation in network building has helped RDCL to build a strong customer base all around Myanmar region.
Mr. Rao has started his career as a management trainee at LIC of India, Chennai, India during year 1989 and over a period served in various organizations as head of Accounts and Finance. His major responsibilities, includes handling of IPOs , dealing with Major Financial Institutions, conducting BOD and Annual General Meetings of listed companies etc. During the Year 1998 he joined Carlsberg Associate Company Dagon Brewery Co Ltd as a Head of Accounts and Finance based in Myanmar mainly to set up systems and controls, later he served in P L Global Impex Pte Ltd as a Group Head of Accounts and Finance.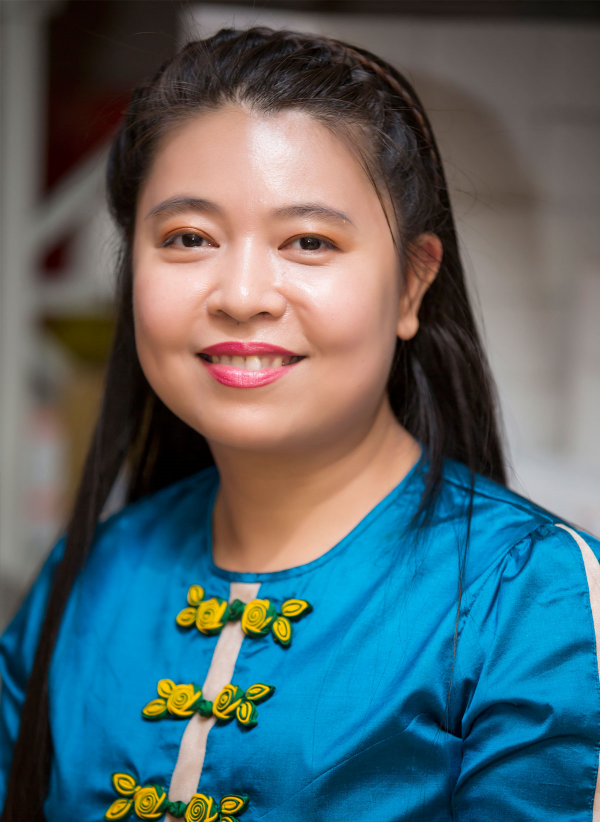 Director- Business Development
Ms. Myat Wut Kyi
A Graduate with Bachelor of Arts in Economics, with strong 18 years of Experience In Business Development across Multiple Industries including Pharmaceutical, Banking And Media.
Previously She worked four years with RDCL as Operation Manager, before leaving to pursue as a General Manager position with the Democratic Voice of Burma, where she helped to build a new Commercial Media Organization.
People & Culture
We at RDCL are committed to the growth , development and engagement of our team. At RDCL , we focus on creating a smart work environment that inspires our employees to leverage their skills , talents and interests . RDCL specializes in training and skill development programs as well as coaching and monitoring. We provide our employees with the knowledge and ability to achieve organization performance goals . Also we at RDCL encourage our employees to come up with new ideas and solutions .
RDCL offers career development approach , which is all about enabling our employees to take on challenging and exciting work through various initiatives . We practice our approach through

Above all we at RDCL have an approach of learning from experience and setting standards for future generations to come within the organization. Even More particularly we create a friendly atmosphere for all our employees as part of the RDCL family .